Warrior Cuttlebone Wall Hanging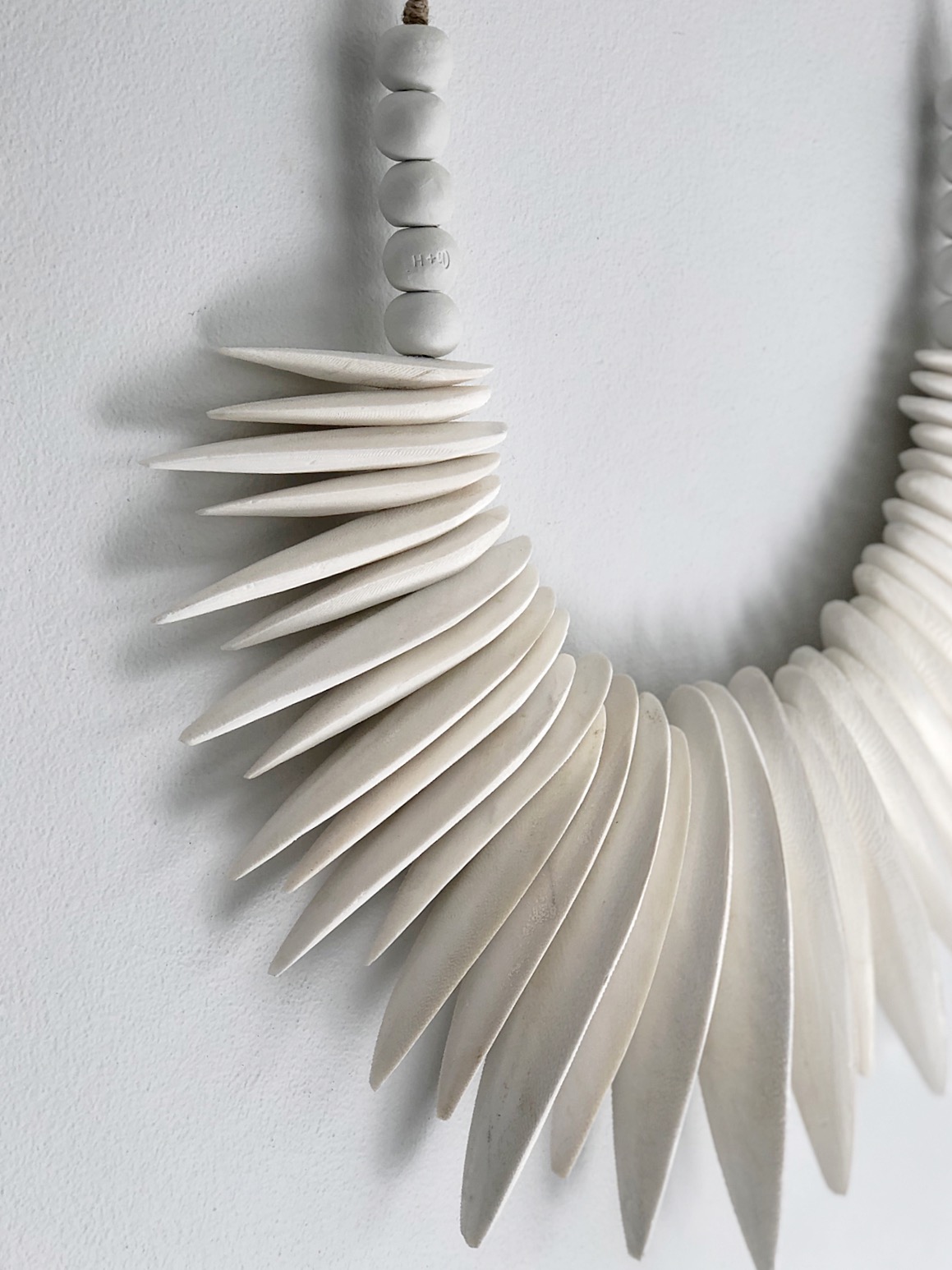 Warrior Cuttlebone Wall Hanging
Our Warrior Cuttlebone Wall Hanging is truly a work of art; the ultimate statement piece. An original Harper + Wilde design, it is raw + fierce, it stands tall with it's elongated design, great for adding visual height to a space.
Made with hand rolled clay beads and cuttlefish bone, each piece meticulously shaped and sanded to perfection, before being finalised on wire covered with hemp rope.
Designed and made in Sydney by Alisha Rae.
Available in natural or black / white painted cuttle.
Available in black, natural or white hemp
SIZING- Available in Medium or Large. Please note that listed sizes are a guide only to give an indication of scale. These are hand crafted products made with organic materials and by nature will have their own variations and take on their own form; therein lies their beauty. We make to an original design template however are more focused on each individual piece being beautifully proportioned rather than uniform in size.
Approximate dimensions:
M H 60 cm x W 45 cm | L H 80 cm x W 50 cm
Please note: This product is made to order, allow 2-4 weeks for delivery.
CARE GUIDELINES
Cuttlefish bone is a natural product and very delicate by nature. Being natural, each piece is unique and there will be natural variations in the texture, shape and colour of each piece.
To avoid damage, please hang or place your piece somewhere it is not likely to be bumped and avoid excessive handling. We also recommend that it is not hung in direct sunlight or directly in front of an air conditioning unit, as extreme changes in temperature can cause the cuttle to split.
If being hung, please ensure the hook is secure, your piece will break if it falls. We strongly advise against the use of sticky hooks.