TINY CALM CRYSTAL NECKLACE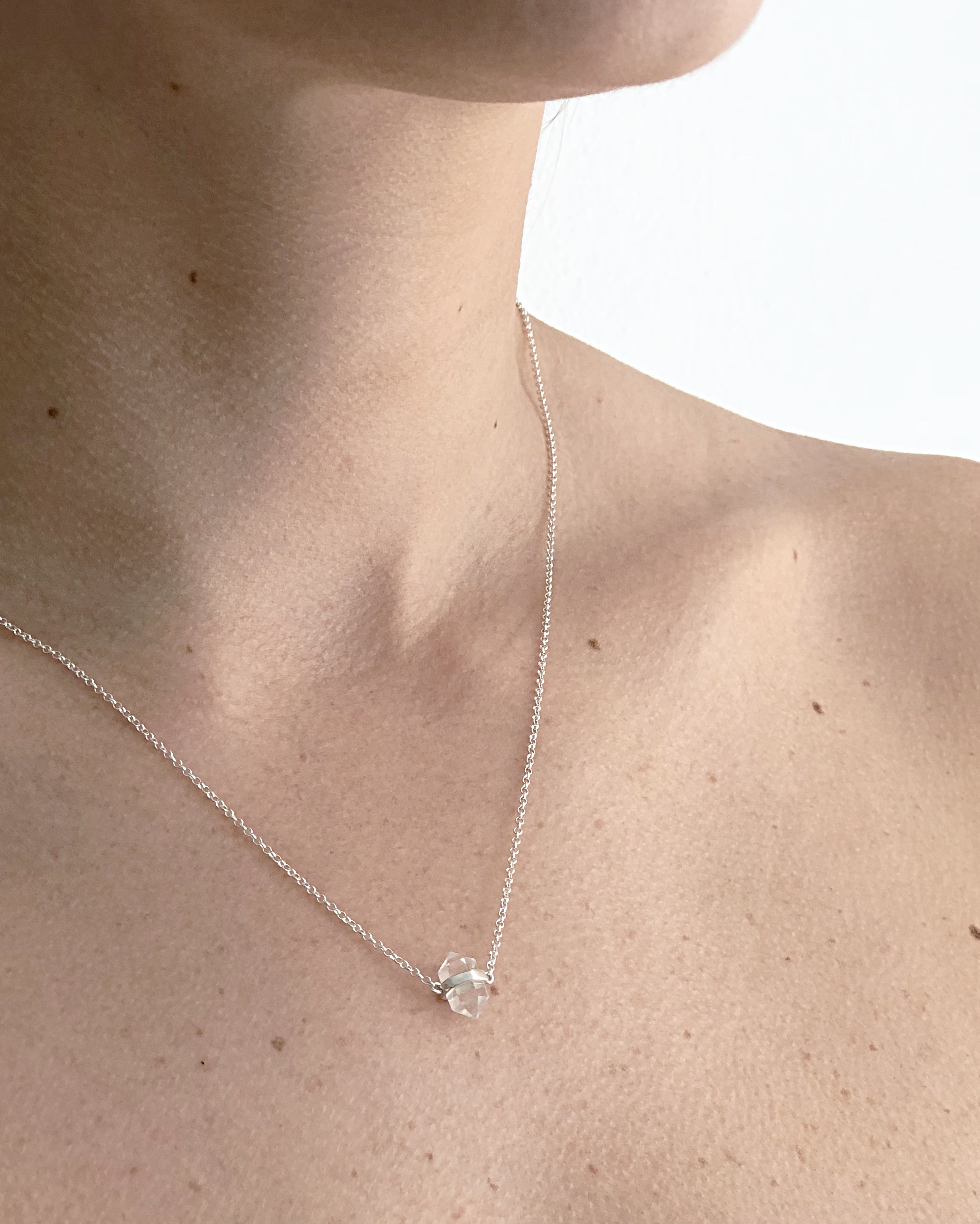 TINY CALM CRYSTAL NECKLACE
The perfect everyday necklace by Krystle Knight featuring a super fine chain, with a mini Clear Quartz Crystal at the front center and a beautiful drop crystal at the back.
Necklace is 40cm in length, Crystal 1cm x 0.5cm
925 Sterling Silver
Clear Quartz works on all areas of the mind and body, awakening, amplifying and transmitting energy and clarifying thought processes. It is an excellent stone for meditation, directing energies with more intensity. It connects to the higher self, removes negativity and allows access to your spirit guides. Clear Quartz provides clarity in thinking and awareness. It is also a powerful healing stone for any condition.
Please note: crystals are natural beauties, each crystal may vary slightly in size & clarity.