Cowrie + Driftwood Wall Hanging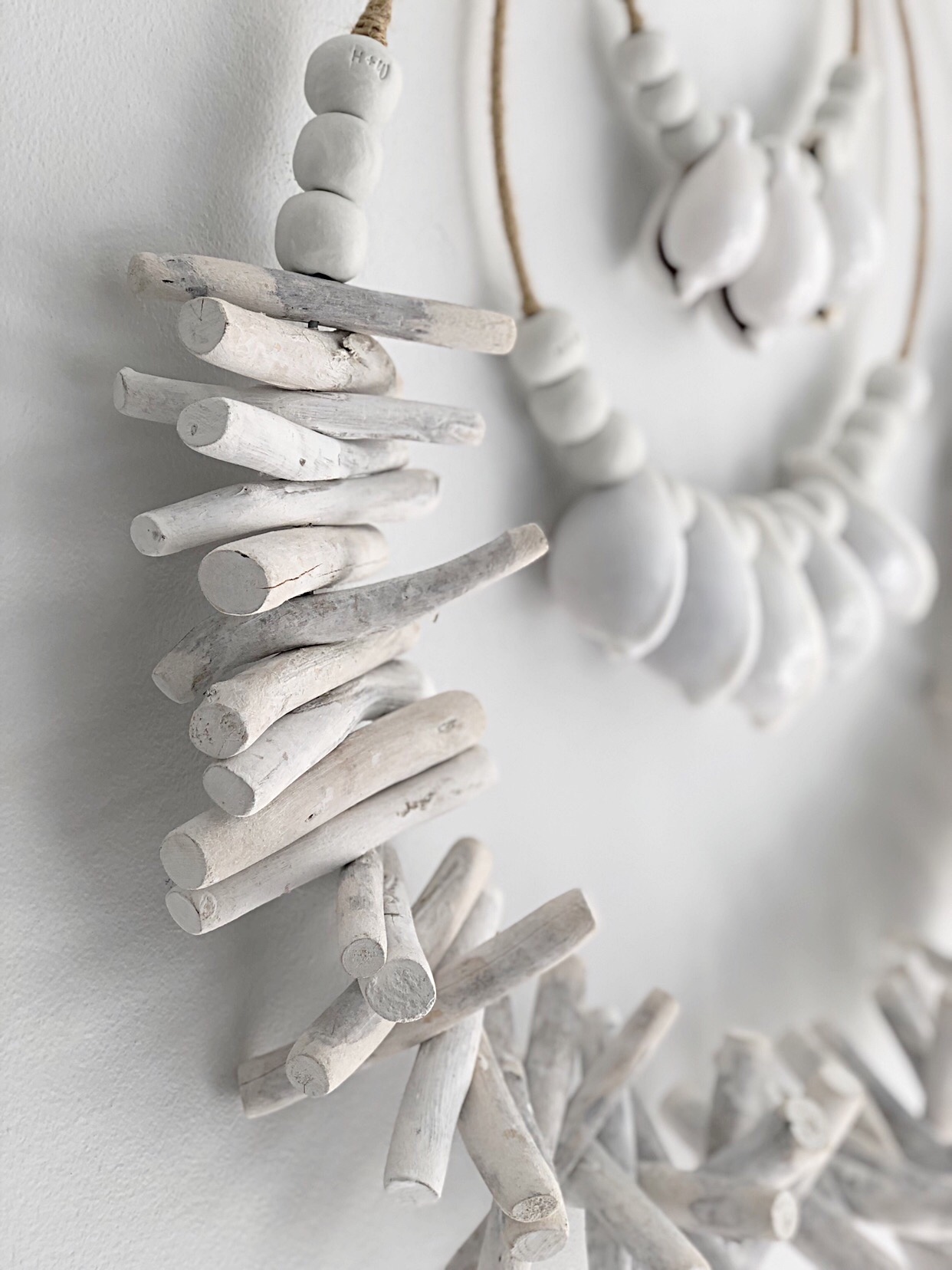 Cowrie + Driftwood Wall Hanging
Our original Cowrie + Driftwood designs join forces to create this absolute stunner of a wall hanging. Our Cowrie + Driftwood design is textural + tactile and adds a beautiful focal point to your room. Coastal and earthy, it's sure to add an element of coastal luxe to your home
Made with whitewashed or black painted driftwood, hand rolled clay beads and hemp rope, this lovely piece is designed and made in Sydney by Alisha Rae.
Available in black, natural or white hemp.
SIZING- Available in Small (2 tier), Medium and Large (3 tier). Please note that listed sizes are a guide only to give an indication of scale. These are hand crafted products made with organic materials and by nature will have their own variations and take on their own form; therein lies their beauty. We make to an original design template however are more focused on each individual piece being beautifully proportioned rather than uniform in size.
Approximate dimensions:
S H 30 cm x W 30 cm | M H 45 cm X W 40 cm | L H 60 cm X 55 cm
S suitable for 45 cm stand | M suitable for 55 cm stand
(**Stand sold separately)
Please note: This product is made to order, allow 2-4 weeks for delivery.